BeBroadband™ as a Service Business Model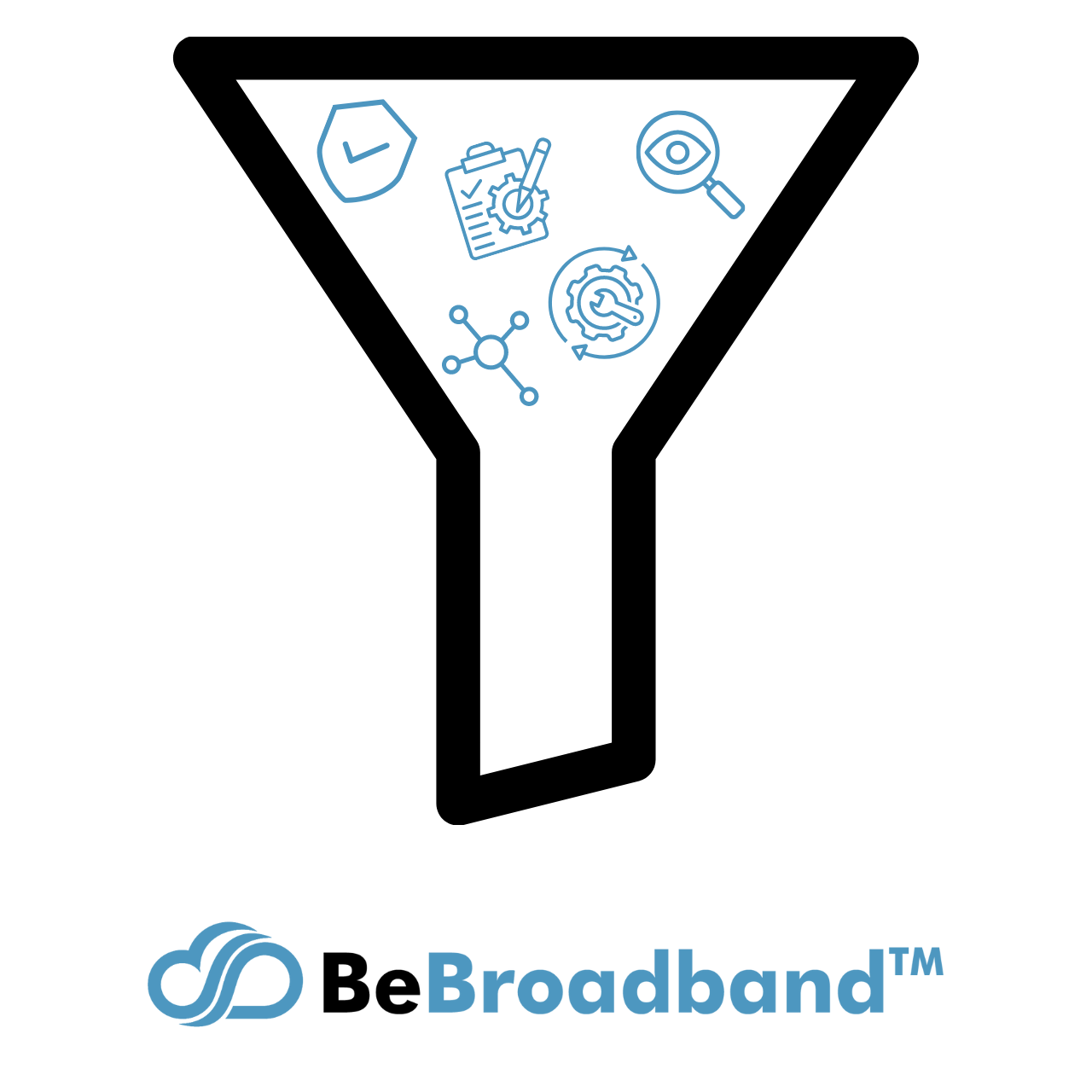 Digital Transformation Enabler
BeBroadband from BBT.live is an important enabler for service providers in assisting their customers in the digital transformation journey.
BeBroadband as a Service is an all-inclusive subscription for connectivity, cyber-security (and ZTNA for WFA), and WAN optimization, all orchestrated through a multi-tenant self-serve portal. Simple enough for easy deployment and sophisticated enough for nearly any use case.
As a result of the simplicity of the all-in-one solution service providers benefit in multiple ways without CapEx investment:
Accelerated Sales Cycle: live reduces the time required to close deals and generate revenue, ensuring prompt and efficient results for service providers.
Reduced Customer Acquisition Costs (CAC): By leveraging our platform, Service Providers can optimize resource utilization and investments, leading to reduced overall customer acquisition costs and increased customer lifetime value (CLV).
Minimized Operational Expenditures (OPEX): Our innovative platform streamlines operational processes, boosting efficiency and profitability for service providers by minimizing operational expenses.
Subscription Options
BeBroadband is offered under two subscription models depending on the needs of the service provider and their B2B customers:
BeBroadband™ as a Service including edge appliance subscription:  
This hardware enabled-SaaS approach is designed for the ultimate in solution simplicity for service providers and their customers. Most service providers choose this model. BBT.live supplies all needed components of SD-WAN/SASE deployment.  The service provider doesn't take ownership of equipment, instead paying the monthly subscription cost of the full offering.
BeBroadband™ as a Service software only subscription:
For some service providers a traditional SaaS subscription may be a better fit.  BeBroadband can work on any x86 device and can also be deployed on virtual machines.  Service providers can provide their customers edge appliance devices or utilize virtual machines at the edgeand only subscribe to the BeBroadband software
10 BeBroadband Benefits
The benefits of including BeBroadband in your service offering or deploying it at your business locations
Comprehensive Service Offering: Our BeBroadband™ as a Service platform integrates cloud-based applications and advanced next-gen SD-WAN functionalities, providing an all-in-one solution for simplified network management and improved performance.
Unique Virtualized Cloud-Based Secure Connectivity Technology: Going beyond traditional SD-WAN/SASE solutions, we offer cutting-edge technology that enhances security and connectivity. Our tech-agnostic and disaggregation technology enables flexibility and simplicity.
Unique Business Model: Our innovative BeBroadband™ as a Service business model is designed to cater to the specific needs and requirements of our valued Service Providers, ensuring a mutually beneficial partnership.
Enhanced Visibility and Security: Through our platform, service providers gain enhanced visibility into user access to cloud applications, with robust security controls safeguarding sensitive information through a zero-trust network architecture.
Cloud-Based Infrastructure: Operating on cloud-based infrastructure enables seamless scalability and flexibility, allowing service providers to adjust their subscription levels and add new features based on evolving business demands.
Customer-Centric Approach: At BBT.live, we treat each Service Provider individually, providing personalized attention and bespoke solutions to foster strong and enduring partnerships.
Global Reach and Support: Our global delivery processes and unwavering support ensure customers receive top-quality service and reliable connectivity, regardless of their geographical location.
Technology Cooperation and Recognition: We have joined forces with leading companies worldwide, such as Advantech, Intel, and Nvidia, and we offer a seamless integration of Check Point-full security and Rohde & Schwarz WAN optimization. These strategic alliances enables us to deliver a comprehensive and top-notch solution, ensuring the highest levels of security and optimization for valued service providers.
Cost-Effective Solutions: By offering positive LTV-to-CAC ratios and optimizing unit economics, we provide cost-effective solutions that deliver exceptional value to our esteemed customers.
Expert Team: Our team of experts possesses extensive experience in SDN, SD-WAN, and cloud-based solutions, providing reliable support and guidance to ensure successful implementation and ongoing maintenance.